The Rise of KimmieBBags LLC: A Journey from a Closet Idea to a Thriving Online Consignment Store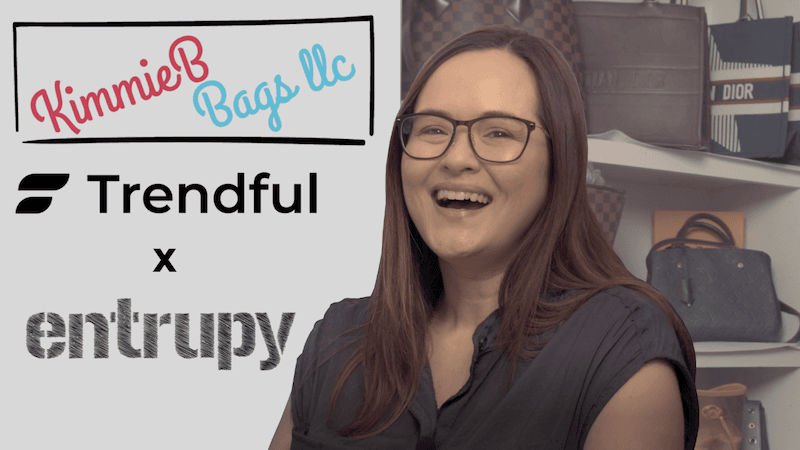 In the vast world of online businesses, it's always inspiring to discover success stories that stem from genuine passion and a dream to create something unique. Among such stories is that of KimmieBBags LLC, a brainchild of Kim Balance, that has transformed the way we perceive online consignment.
From Humble Beginnings…
Back in December 2018, the spark for KimmieBBags was ignited in the most organic way. Instead of looking elsewhere for a business idea, Kim delved into her own closet. She decided to sell 6 of her designer bags online. Remarkably, within a week, all of them found new owners.
This was not just a sale; it was the inception of an innovative online venture!
As time went on, Kim's entrepreneurial spirit took flight, she began hosting online shows. The magic of the live virtual shows captivated her growing online audience. It was a direct result of these digital interactions that the consignment facet of KimmieBBags emerged.
The Importance of the Right Tools
However, scaling a business is never a walk in the park. With increasing consignments and customers reselling to manage, there came a need for an efficient management system. Enter Trendful Resale Software.
Trendful Resale Software
In August 2021, KimmieBBags partnered with Trendful, ensuring the meticulous management of incoming consignments. The software's user-friendly interface and consignment and customer management capabilities allowed Kim to focus on the core of her business, while also assuring clients of a streamlined reselling experience.
Trendful's software, can not only enable KimmieBBag's customers to easily find and submit the item they want to consign but its capabilities also include – automating pricing, shipping, offers, inventory management, and payouts.
Yet, in the world of luxury consignment, there's another crucial factor: authentication. Enter Entrupy Luxury Authentication.
Entrupy Luxury Authentication
The online market can be rife with counterfeit items, and trust is paramount. Kim recognized the need to assure her customers of the authenticity of every piece. That's where Entrupy Luxury Authentication made its grand entry into the KimmieBBags journey.
With Entrupy's advanced technology, each bag's authenticity could be verified, further cementing KimmieBBags' reputation as a reliable online consignment store.
Conclusion
KimmieBBags LLC is not just an online consignment store; it's a testament to the fact that with passion, the right tools, and a touch of innovation, anyone can transform a simple idea into a flourishing business. Both Trendful Resale Software and Entrupy Luxury Authentication have played pivotal roles in shaping the trajectory of KimmieBBags, ensuring its place as a trusted name in the luxury consignment world!
To discover more about KimmieBBags' journey and how her partnership with Trendful Resale Software and Entrupy Luxury Authentication helped her scale, check out our recent Client Success Video.
---