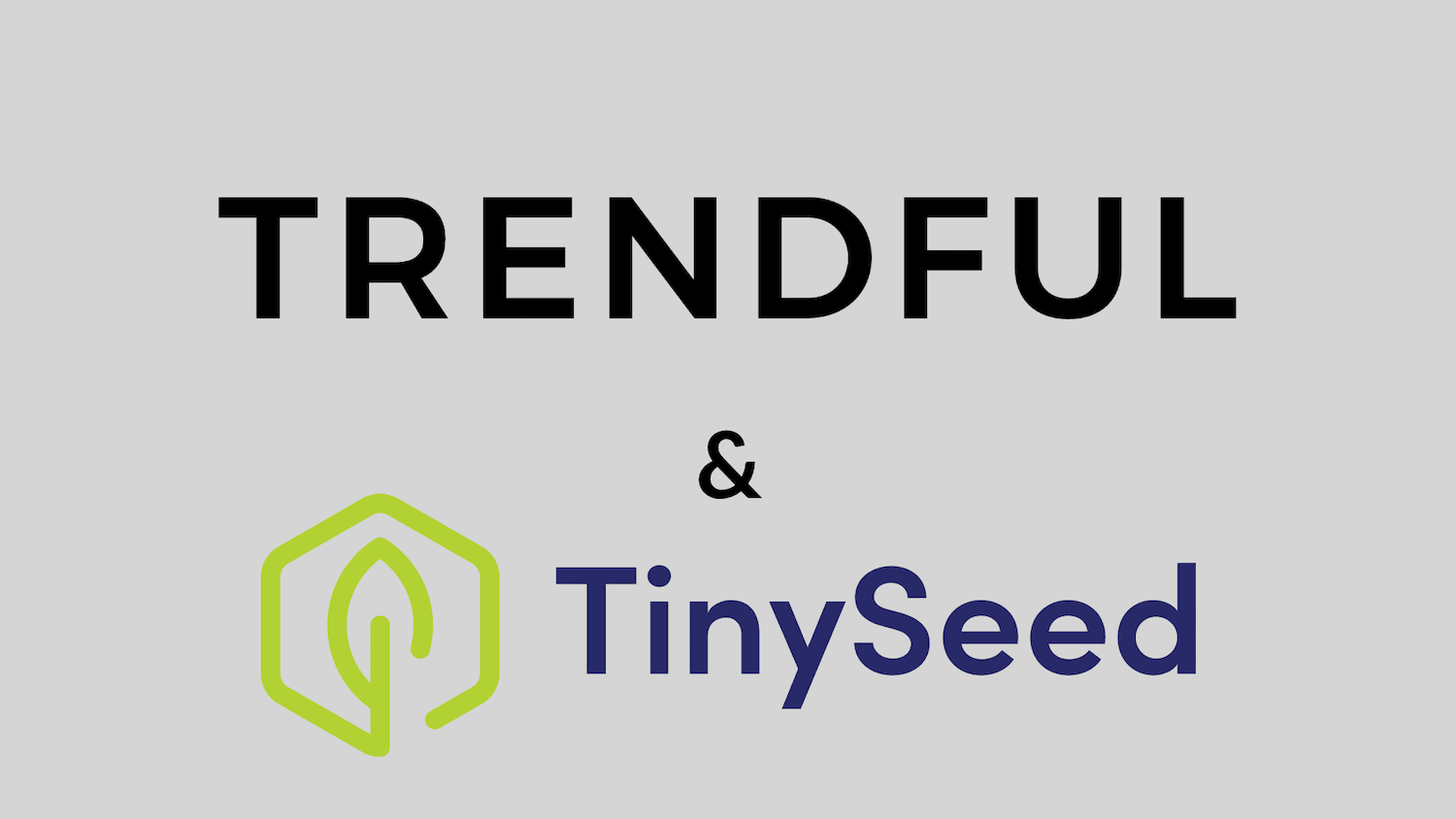 We are very excited to announce that we have been accepted into TinySeed's Fall 2021 batch! 
‍
Some of the other amazing SaaS companies that are a part of this batch include - Churnkey, Tonomo, ShopTracker, Keeping, and KioskBuddy. These are only a few of the companies joining this Fall 2021 batch!
‍
Why TinySeed?
TinySeed is a year long accelerator program geared towards SaaS companies who have primarily been bootstrapping their business. 
Which makes TinySeed a perfect fit and opportunity for Trendful to grow faster than before! Another key point is that we will get to have year long mentorship from people who have built B2B SaaS products.
‍
What's Next?
We are going to keep growing and building Trendful's products, client base, and team!
Some of the next product features we plan to release:
November 2021: Payout automation - clients can payout their sellers (customers) in 1-click
November 2021: Pricing API tailored for the Resale Market
December 2021: More instant pricing categories for the Resale App (e.g. designer watches & jewelry)
January 2022: Inventory management system
Also we are going to be hiring a software engineer to join our team. You can check out that job listing here!
In the next few years, re-commerce will only be another part of the omnichannel supply chain. In addition to blurring the line between online and offline retail, Trendful's mission is to help blur the line between buying and selling.
Let's make commerce better for everyone!
---